Want to watch the BIG WAVES in Nazaré?
Free Big Wave Alert!
Trusted by 10,000+ Subscribers
New Products in our Nazaré Shop
---
Nazaré, Portugal – Home to the biggest wave ever surfed
Throughout the year, Nazaré is a vibrant and lively vacation destination around 2 hours north of Lisbon, Portugal. Don't forget to check out Things to do in Nazaré.
Other than other cities in Portugal, its high season though is during the winter months. Then Nazaré attracts a huge target group of local and international tourists, especially surfers and those who like to watch the biggest shore waves in the world to break close to the beach of "Praia do Norte".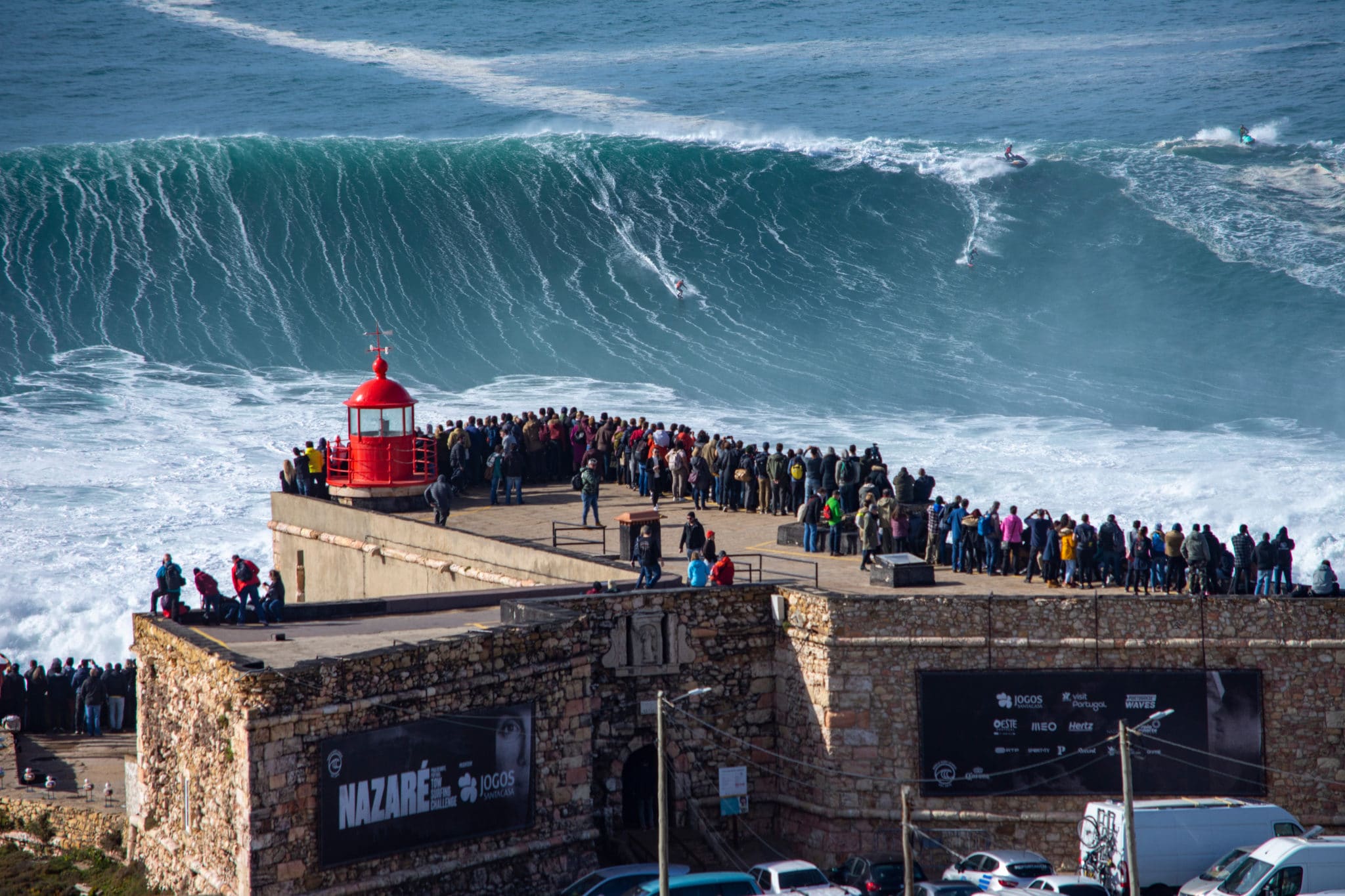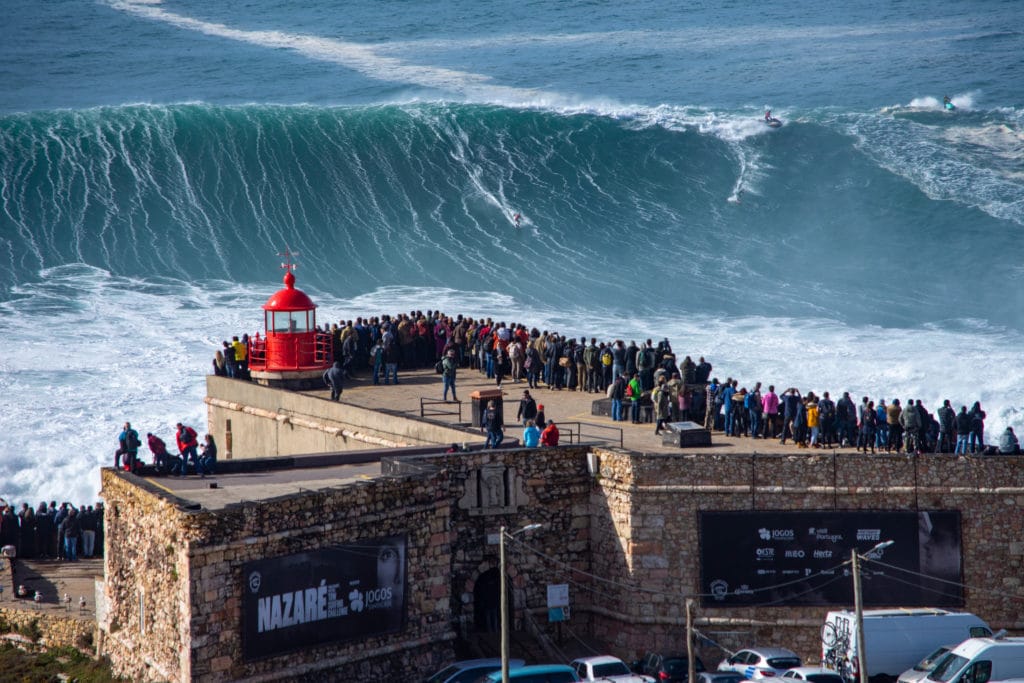 Big waves in Nazaré
Are you looking to explore Nazaré, Portugal and see some remarkable waves live?
Nazaré is one of the most impressive places in the world if you love surfing, or you just want to see some extraordinary waves that can reach up to 30 meters (100 ft) in height. Storms on the high seas produce big swells, and the Nazaré Canyon amplifies these to the biggest waves you will ever see. While they can't be seen all the time, they do appear quite a lot during the winter season in Portugal. So be prepared to get yourself informed on time.
When can you see the big waves in Nazaré, Portugal?
It's important to note that these big waves mostly appear anywhere from October to March. In some cases, you might have some luck and see these large waves during April or September as well. If you want to visit the region and ensure that you see these waves, it makes sense to stay at least for a week, if not two, in this location or the close area. Moreover, you can also travel at the last minute to ensure that you get the right forecast, and you reach Nazaré properly.
You will also notice that the Nazaré North Canyon is a big wave generator. If you stand to see any waves in the region, they will most likely come from it, which is something you need to keep in mind. Occasionally, these waves can be upwards of 30 meters, but even the smaller ones are just as impressive.
Where can you see the large waves?
Ideally, you want to go to the "Praia do Norte" in Nazaré. Right near the lighthouse, more specifically on the northern side, you will be able to access everything fast and easy. Since these cliffs are right near the sea, it can be very dangerous, but it's well worth it.
Enjoying the big surf surfing event
The WSL Nazaré Tow Challenge is taking place anywhere between November and the end of March, with the exact date being shared 2 days in advance based on the weather schedule. It's one of the coolest big surfing events, especially considering how extraordinary and different these massive waves really are. You just can't find anything more impressive and different when compared to this.
Tips for tourists
We recommend you to visit Nazaré, Portugal between October and March if you want to see those astonishing big waves at your pace
It's hard to know the forecast weeks in advance, so ideally you want to book your trip a few days in advance or just pick a longer stay, so you can have the right results.
Always make sure that you go to the lighthouse, that's where you can have the best view. You can get to Nazaré from the Lisbon Airport, and then from there you take the train, bus, or car.
You should consider checking out the big waves in Nazaré, Portugal, they are some of the largest waves in the world. That's why many surfers flock to this place to showcase their skills and prowess. It really is one of the best places to check out and explore!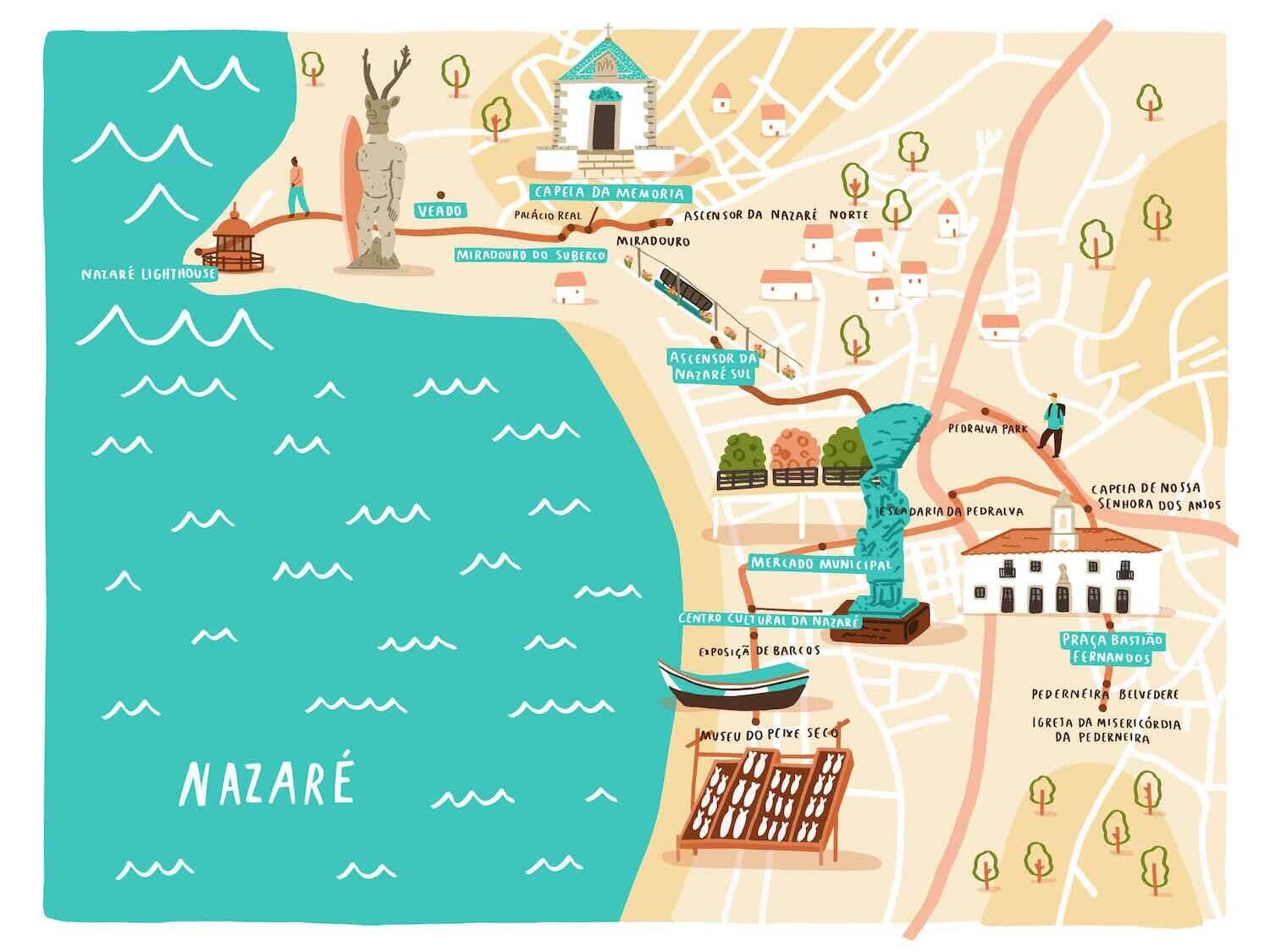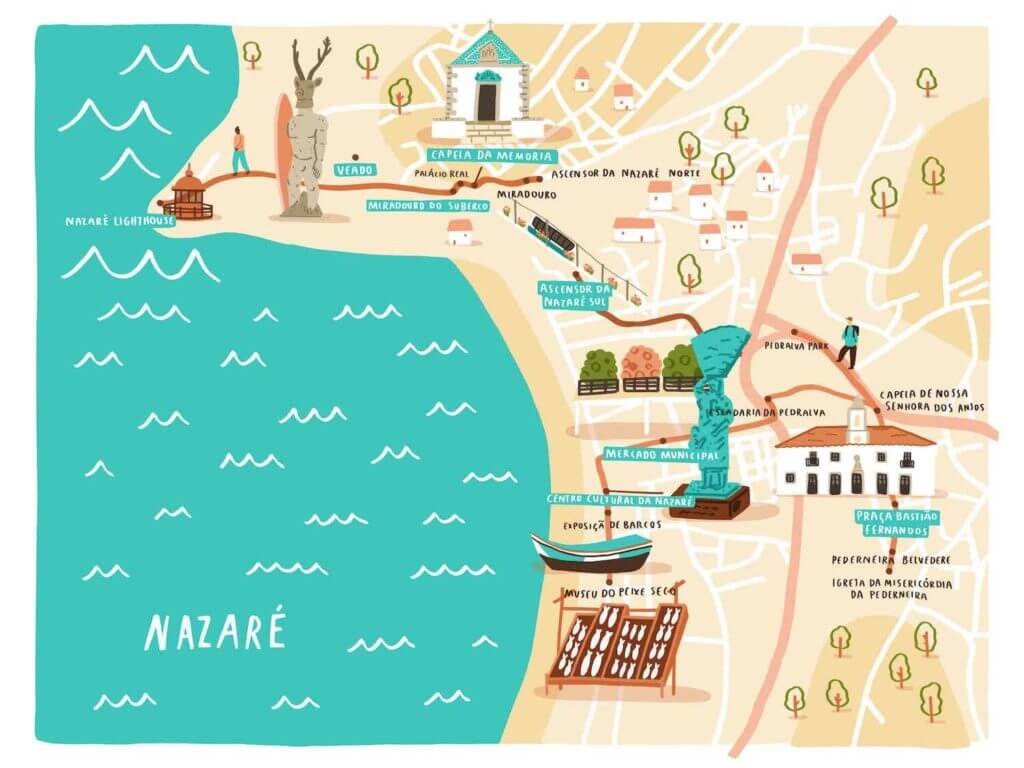 Big Wave Season
The big wave season usually starts in October and ends in late March.
Check the Forecast and Weather or sign up for the BIG WAVE ALERT to be on track for the Big Waves!
World Record 2020
Maya Gabeira achieved to surf the largest wave ever surfed by a female with 22.40 meters (73.5 ft) on February 11, 2020 in Nazaré during the WSL Tow Surfing Challenge.
World Record 2017
On 8 November 2017 Rodrigo Koxa took a 24.38 meters (80 ft) high big wave off the coast of Praia do Norte in Nazaré and broke the since November 2011 previous held record by Garrett McNamara.