Best Things to do in Nazaré
Although Nazare is known for its giant waves, there's so much more to do for visitors lucky enough to pass through this seaside surf town. This Portuguese gem boasts beaches, markets, chapels, amusement parks and more – so here are some of the Best Things to do in Nazare.
Check this map for some orientation in the town or use the interactive map below (desktop only).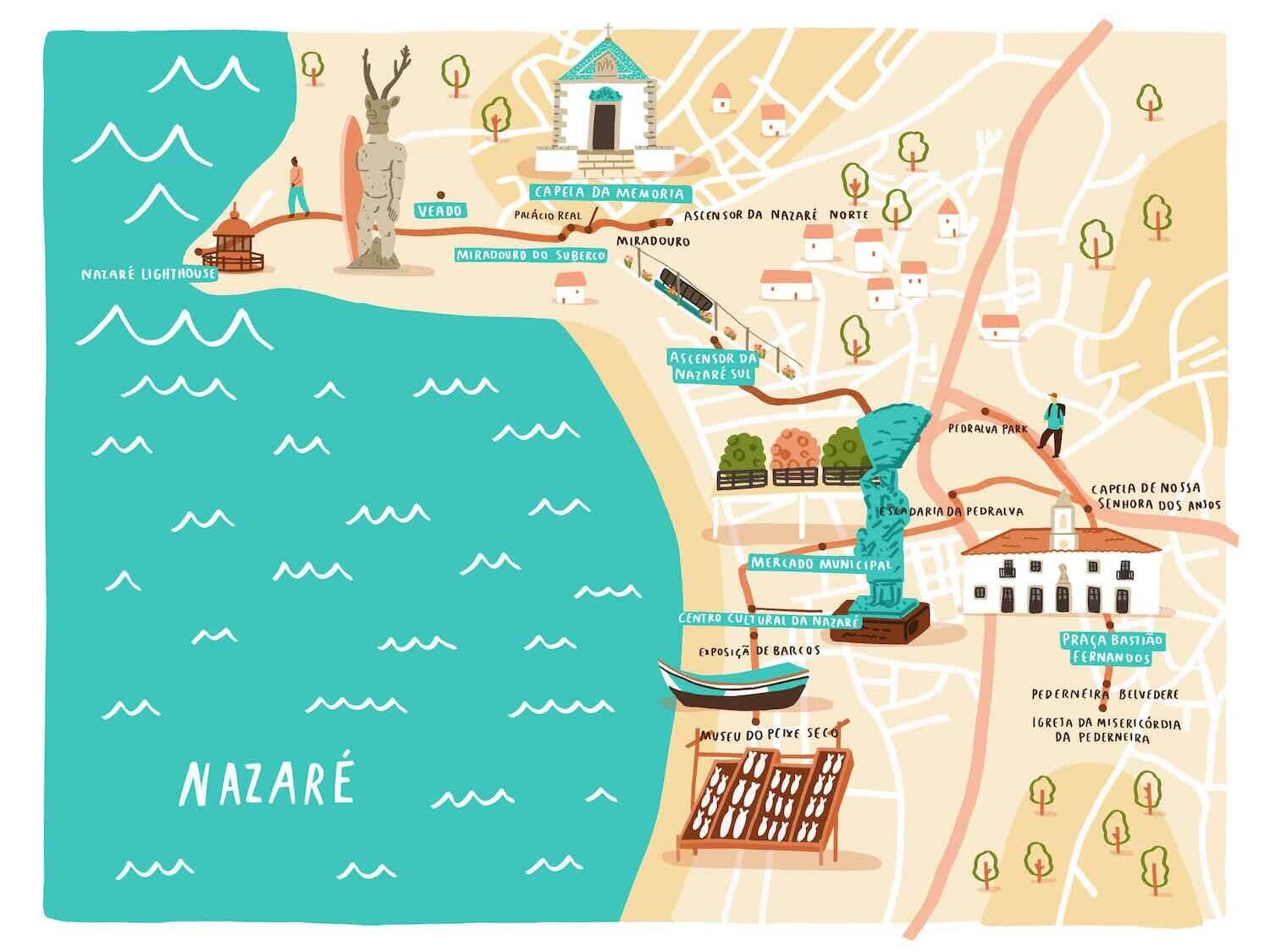 1. Farol do Nazare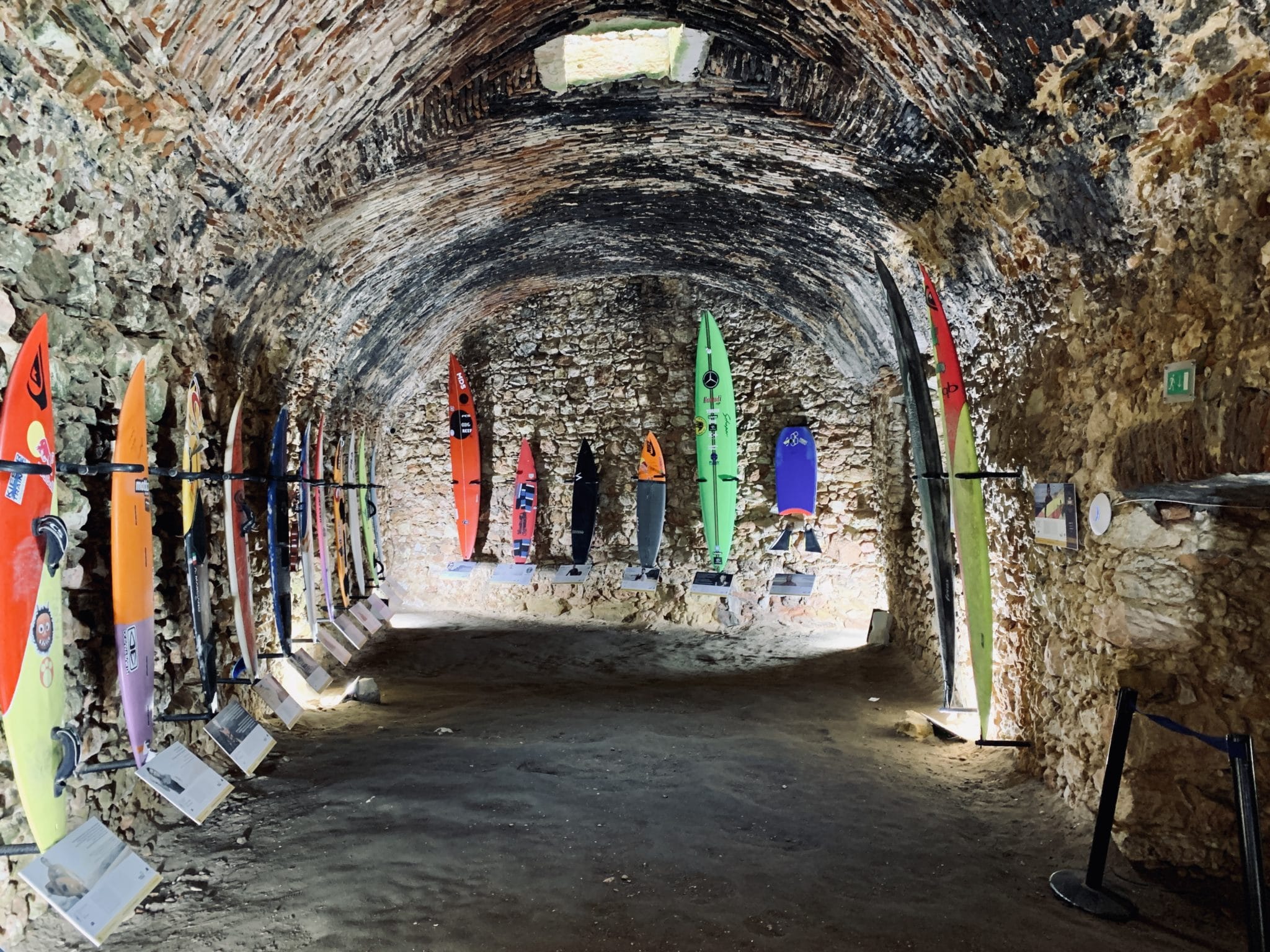 Farol do Nazare, otherwise simply known as the 'Nazare Lighthouse' is the perfect place to take in and view Nazare's world-famous, magnificent, crashing waves. Sitting on the tip of the peninsula and perched firmly on a dramatic cliff's edge, visitors will be in shock and awe when they first witness how powerful Nazare's waves can be. The lighthouse is in the same area as the impressive Forte de São Miguel Arcanjo, a famous 16th-century fort.
More than just a viewing point, the red lighthouse of Farol Do Nazare also doubles up as a surf and maritime museum. Visitors will have to pay a small fee of 2 EUR to not only catch a spellbinding view, but also learn about Nazare's fascinating surf history, making this one of the most worthwhile attractions in Nazare. You can have a virtual walk through right away and even visit the top. Enjoy exploring!
2. Praia da Nazaré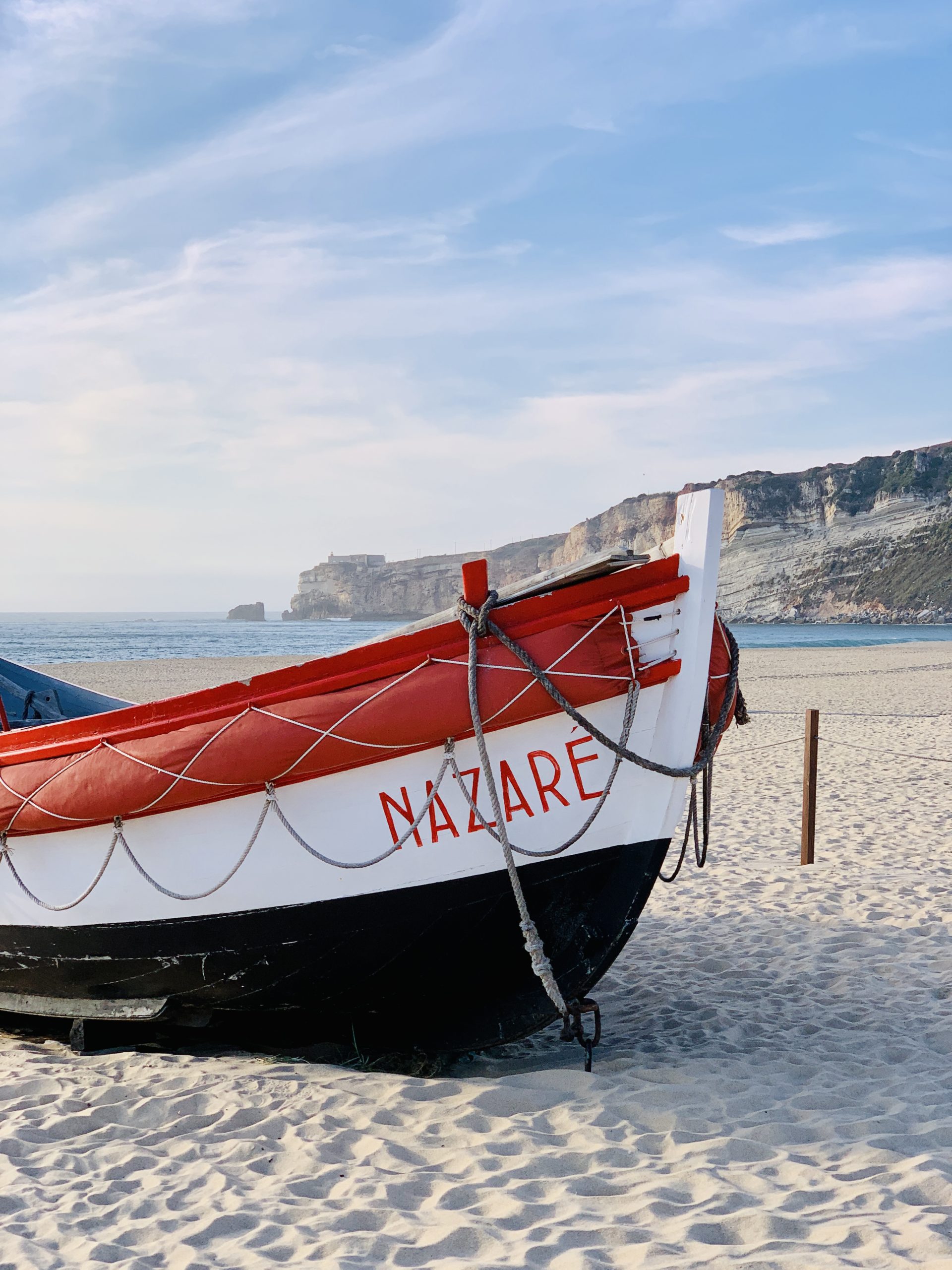 A long, gorgeous, golden-sand beach, Praia da Nazare is easily one of Portugal's most beautiful beaches, and for good reason – the landscape of this beach is truly iconic. It's here that visitors are treated to ample space, blue waters, and of course, those famous big waves. Clean and inviting, the whole family can enjoy a fun day out at Praia da Nazare due to the beach's close proximity to many restaurants and shops.
3. Praia do Norte
Heralded for its giant breaking waves, the waves at Praia do Norte have been listed in the Guinness Book of Records for recording the biggest waves ever surfed! More colloquially known as 'North Beach' by tourists, this beach's enormous waves are formed by the 'Nazare Canyon', which is an underwater canyon that somehow creates an interference between incoming swell waves, making the waves large, and more verbose in the process.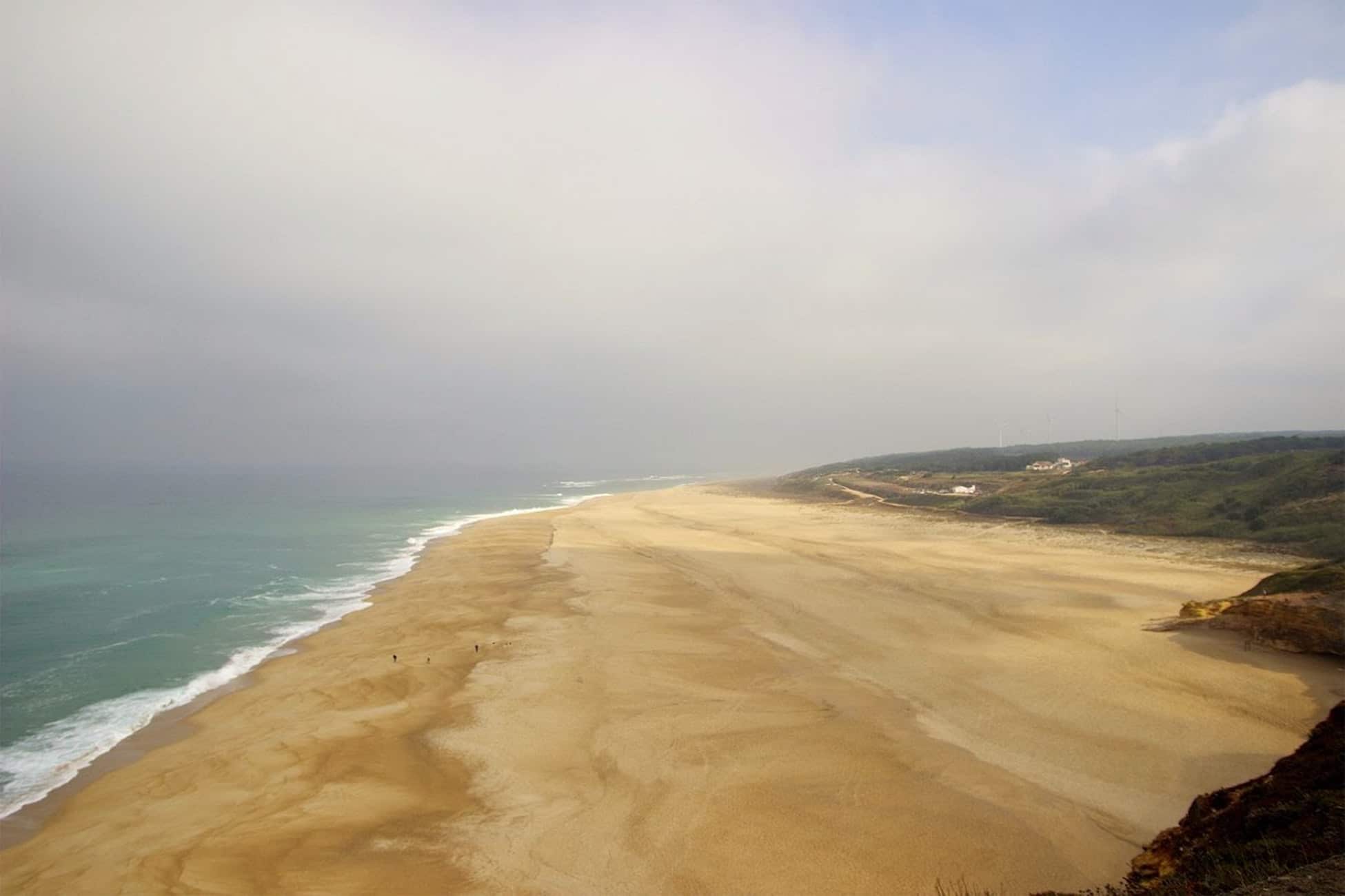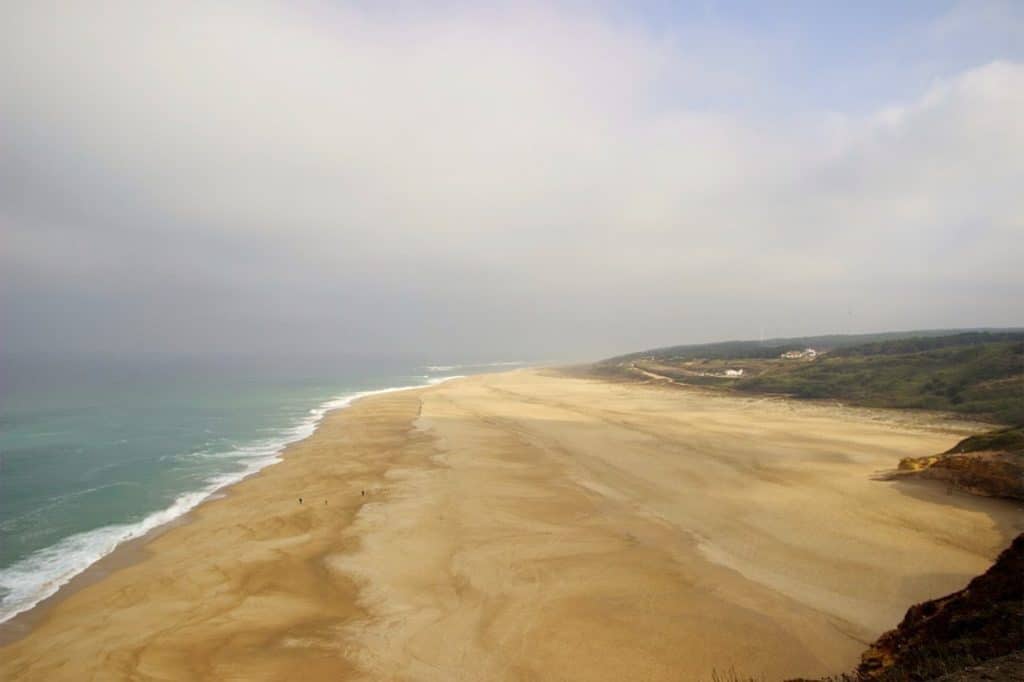 Of course, unless you're a pro surfer with nerves of steel, we would strongly advise against attempting to surf these monumental waves. Instead, you should find a viewpoint where you can take in the panorama, while basking in the magnificence of the waves. The previously mentioned Farol do Nazare is a good pick. Stumped on things to see in Nazare? Add the Praia do Norte to your list.
4. Miradouro do Suberco
Nazare is a magical place that's all about views, and the Miradouro do Suberco viewpoint is a true testament to that. At this vantage point, visitors are able to access breathtaking vistas of both Praia de Banhos Beach and Praia da Nazare Beach while standing 110 meters above sea level.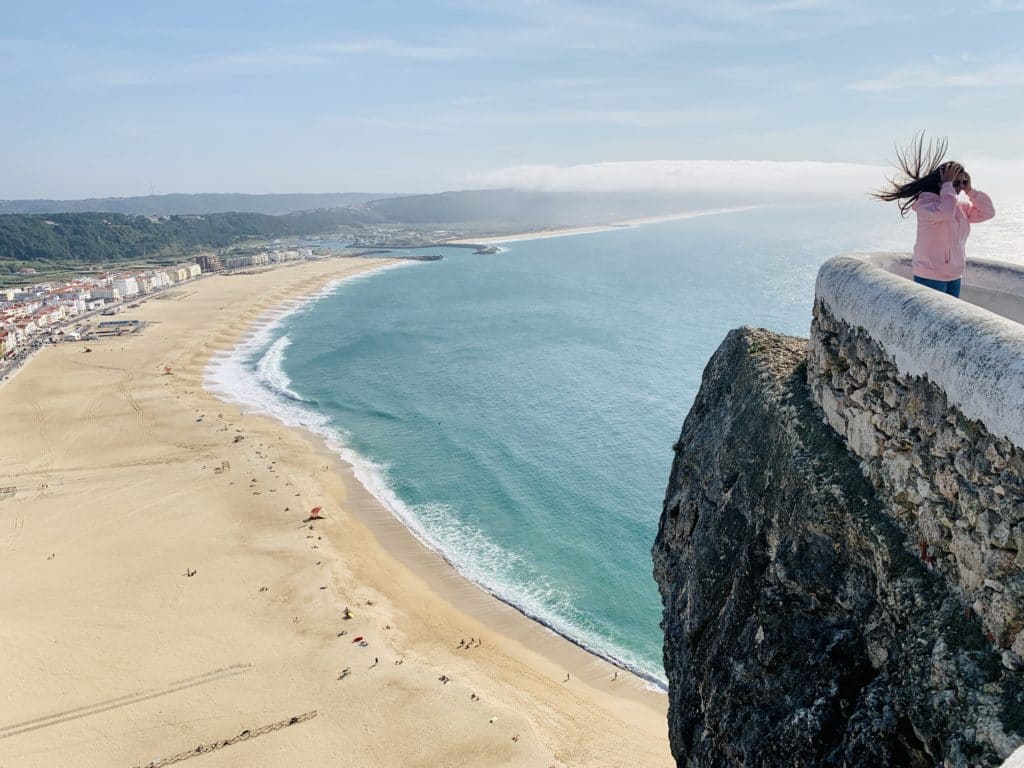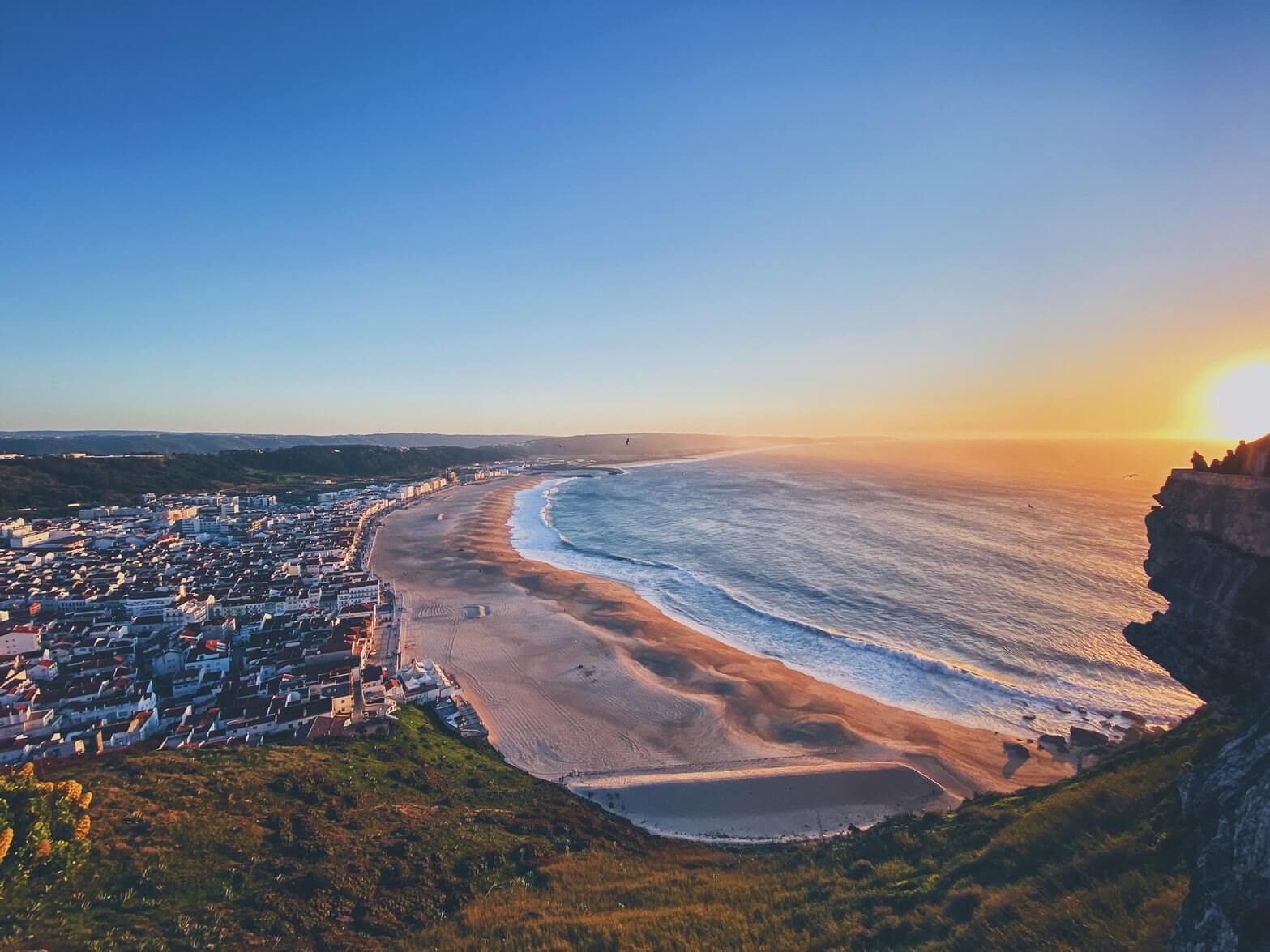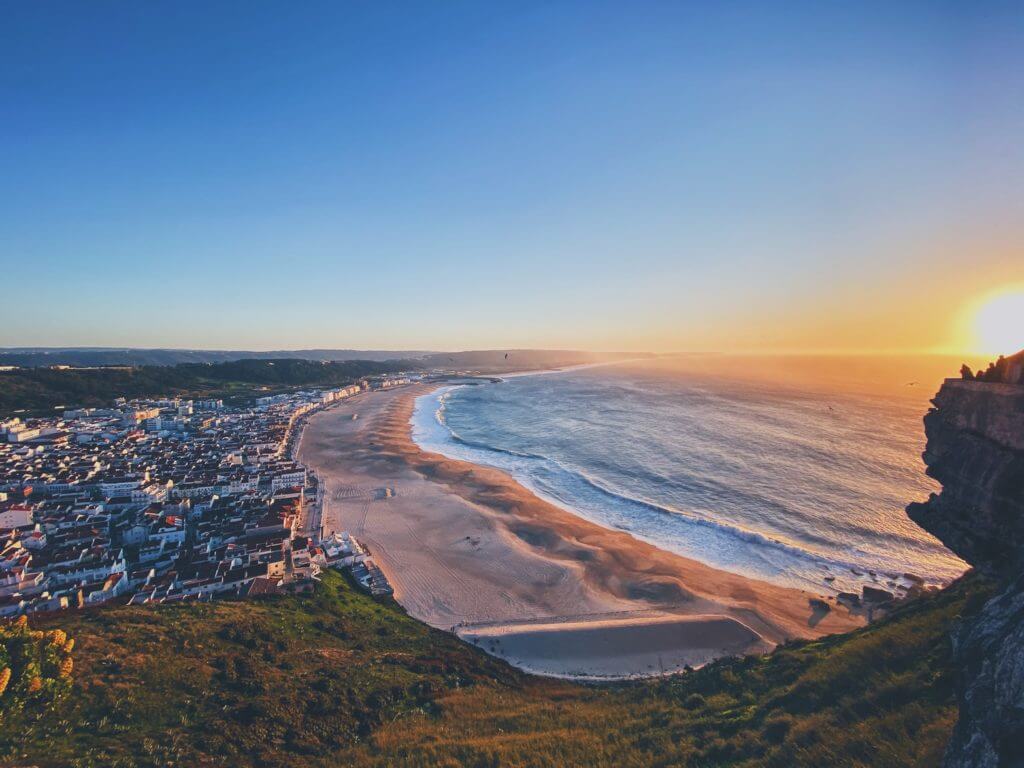 Stunning at any time of the day, the Miradouro do Suberco is especially worth visiting during sunset or sunrise when onlookers are able to witness the dreamlike orange and purple hues of the sky kiss the wide sea. Bring a hat! It can get windy up there sometimes.
5. Nazare Funicular (Ascensor da Nazare)
What do you get when you combine public transport with some of the city's best views? You get the Nazare Funicular (locally known as Ascensor da Nazare), an innovative funicular that takes passengers on a journey from Praia to the beautiful district of Sitio, which sits on top of a hill.
Remarkably, this steel funicular has been in operation for over 130 years and is now one of Nazare's most recognizable symbols. With a cable line that's 380m long and an inclined slope of 42%, the Nazare Funicular is an excellent way to get up the hill into Sitio without breaking a sweat. The best part? A one-way ride only costs 1,50 EUR per person, while a round trip costs 2,90 EUR.
6. Sanctuary of Our Lady of Nazare (Nossa Senhora)
For a little slice of architecture and history, the Sanctuary of Our Lady, otherwise known as Nossa Senhora, is a great way to see a Nazare attraction that's unrelated to the water and waves. Grand and regal, this intricately designed church was built in the 14th century and mirrors the Baroque architectural style that was in fashion at the time.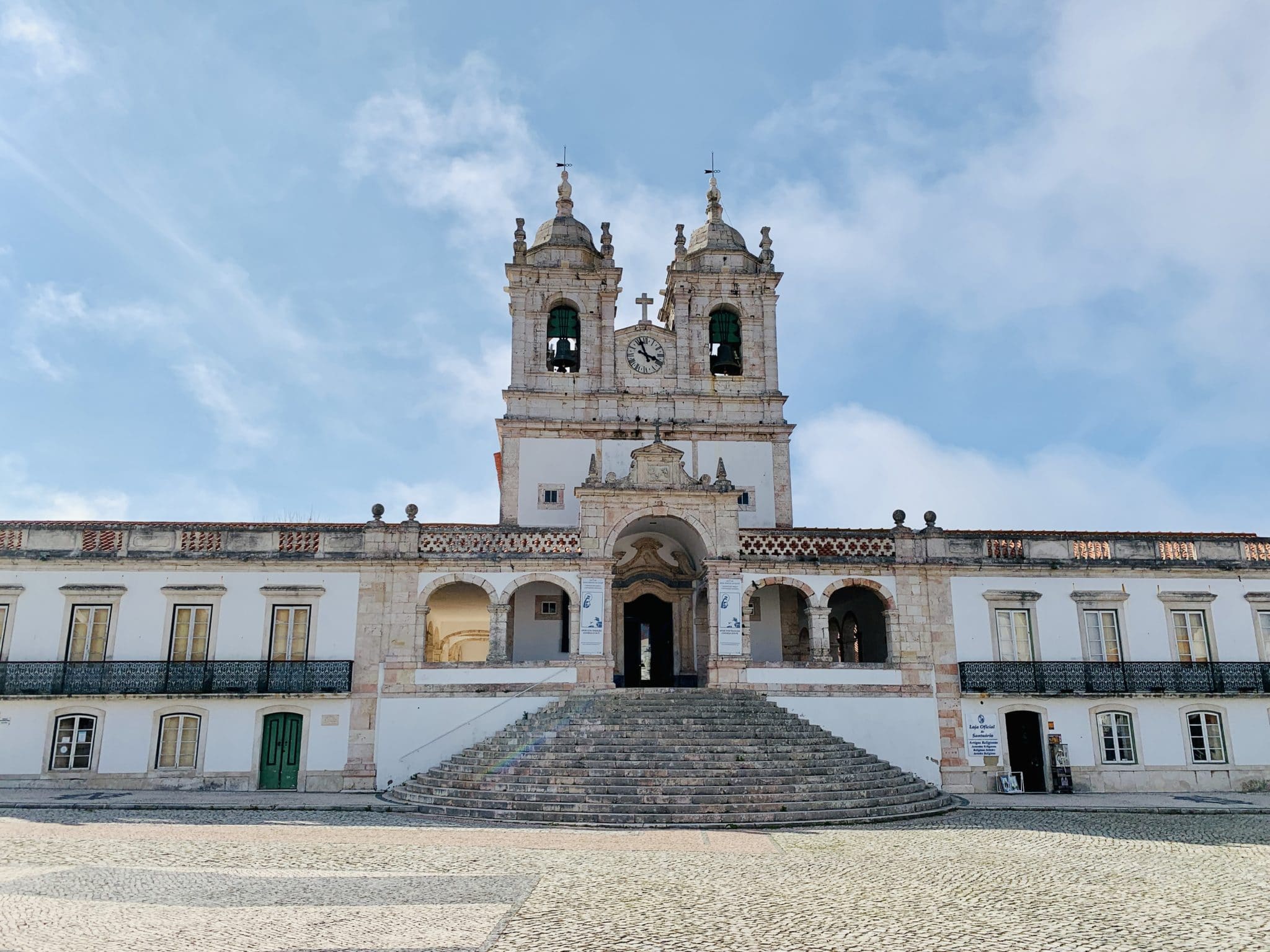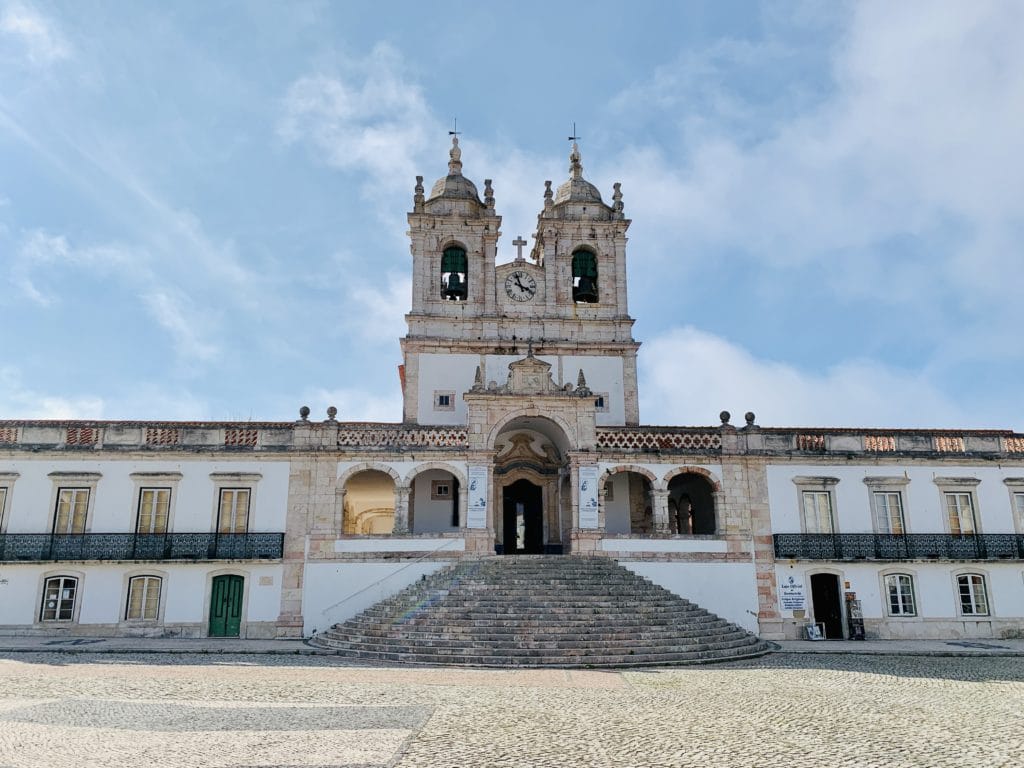 There's a whole ancient legend about the origins of this church, which you can learn more about inside. First constructed upon the arrival of King Ferdinand in Nazare, figures such as Dom João I, Dom João II, King Manuel I, and King Afonso VI all took turns making some modifications to the religious site, making it what it is today. One thing visitors should keep an eye out for is the wooden statue of a darkly painted Virgin Mary breastfeeding a baby Jesus – this is considered pretty unique since most European churches depict Mary in lifelike colors.
Located on the O Sitio hilltop, the striking golden interior pays tribute to the Virgin Mary and is a must-see attraction for all who visit Nazare.
7. O Sitio
Speaking of O Sitio, after visiting Nossa Senhora, visitors should stroll around the quaint hilltop area that's been best described as a 'city on top of a city'. Reachable by the previously mentioned Nazare Funicular, O Sitio is home to tranquil chapels, charming stores, and sweeping views of Nazare's buildings and beaches.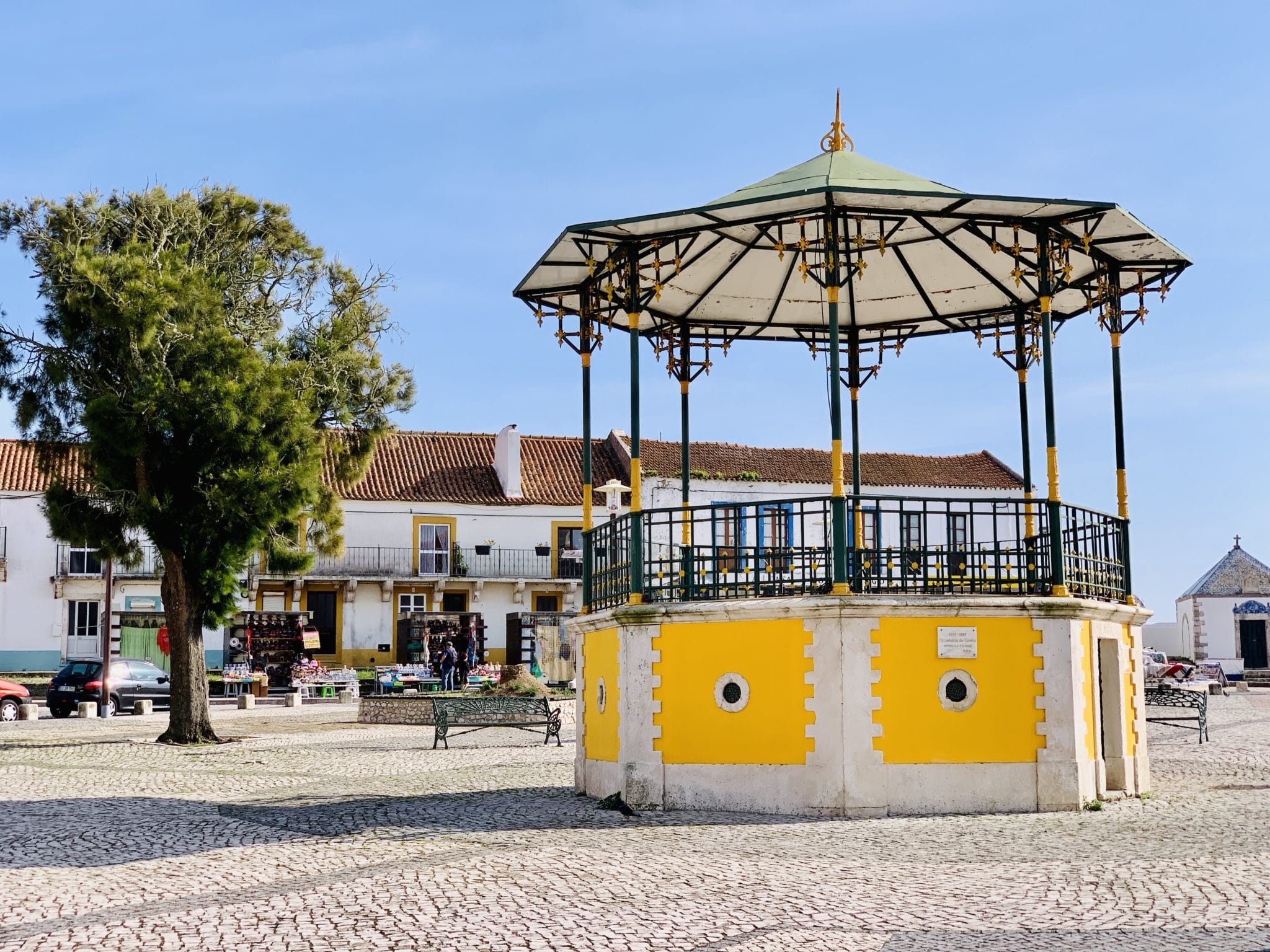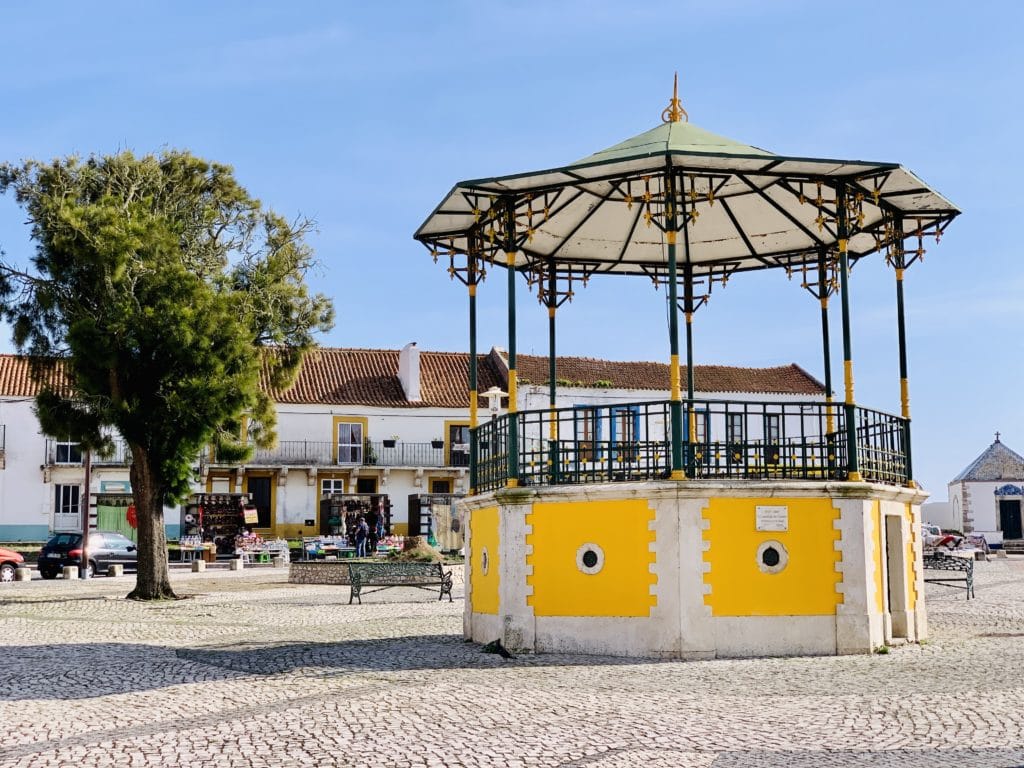 Although the quiet area of O Sitio is extremely photogenic from all angles, we recommend that visitors take it slow. O Sitio is an ideal place to observe how the locals go about their daily lives and offers a more authentic, laid back vibe than downtown Nazare.
8. Mercado Municipal da Nazare
Absorb the buzz around this local market and experience the best Portuguese fruit, vegetables, and other foods on offer at this busy, aromatic market. The Mercado Municipal da Nazare is filled with smells and sights you're unlikely to forget. With its own distinct lively atmosphere, this market is a neat little place to shopping.
Items such as plants, freshly caught fish, and hand-sewn garments are on display here for visitors to purchase or simply marvel at. Packed with gastronomic delights and so much more, no visit to Nazare is complete unless you pass by the Mercado markets – this is undoubtedly one of the best things to do in Nazare.
9. Miradouro da Pederneira
The area of Pederneira is yet another scenic Nazare district that visitors have to check out. Quiet and unblemished, this peaceful village features compact churches such as the Igreja da Misericordia da Pederneira, and Pederneira's old city hall and pillory.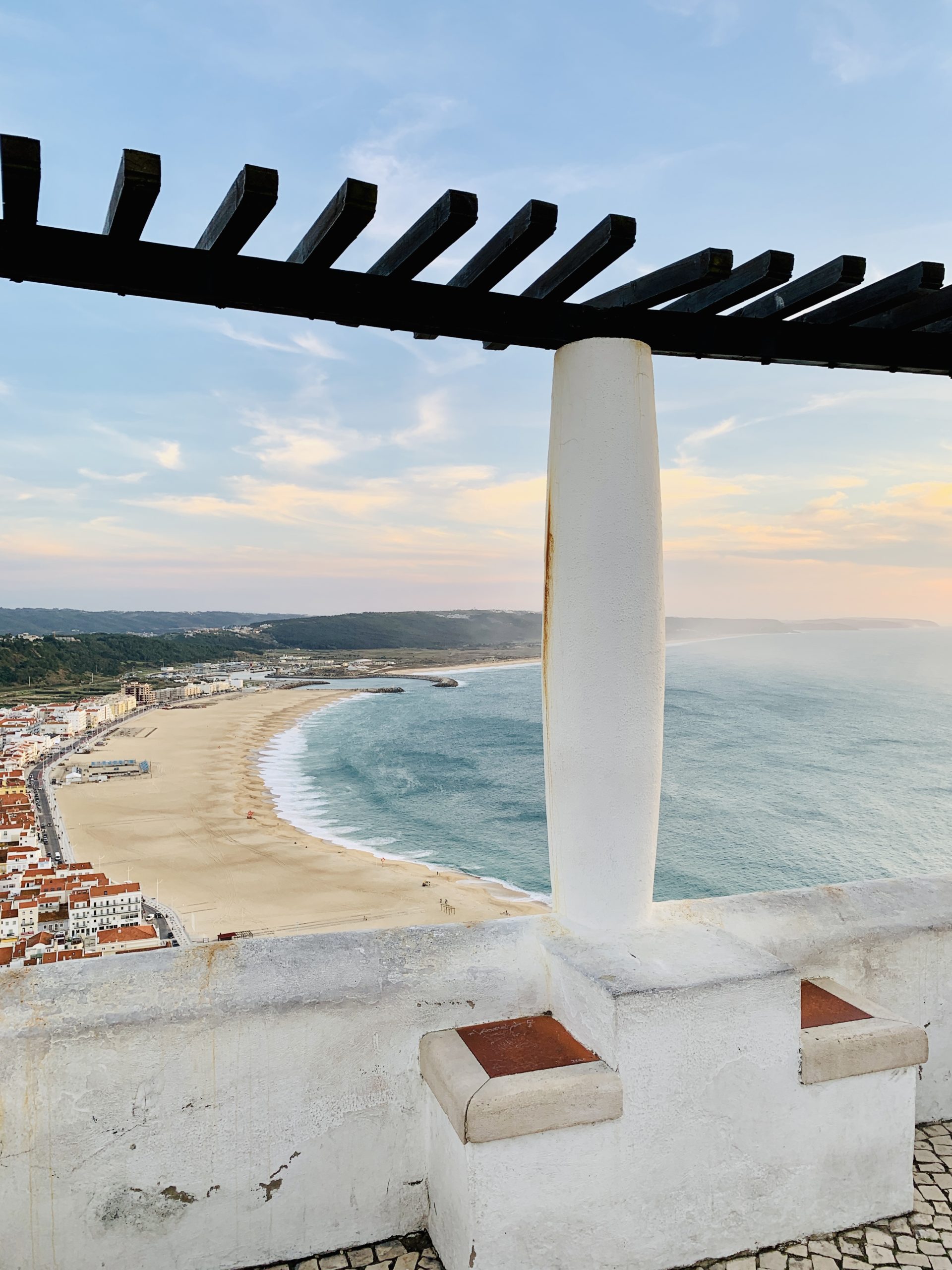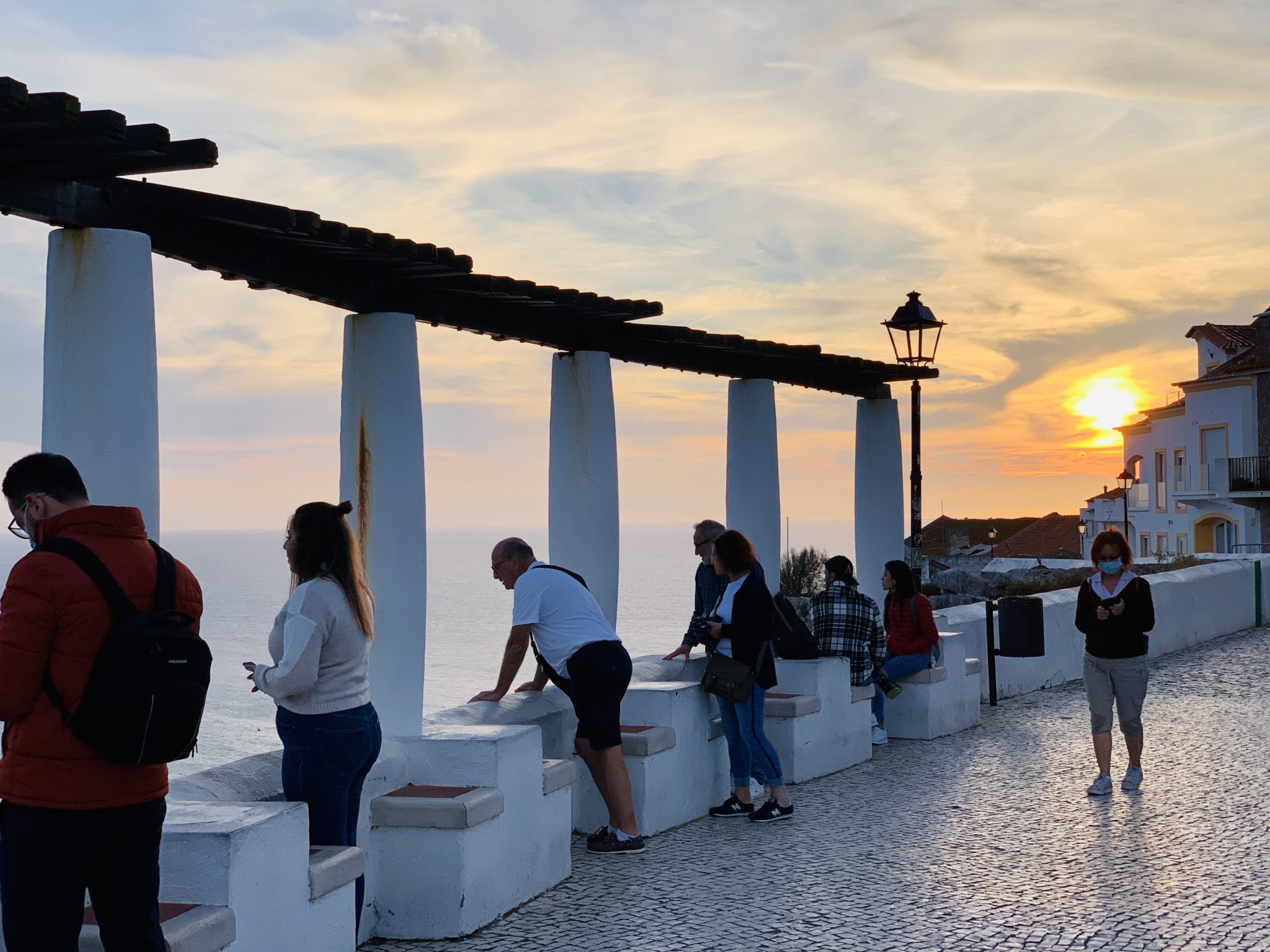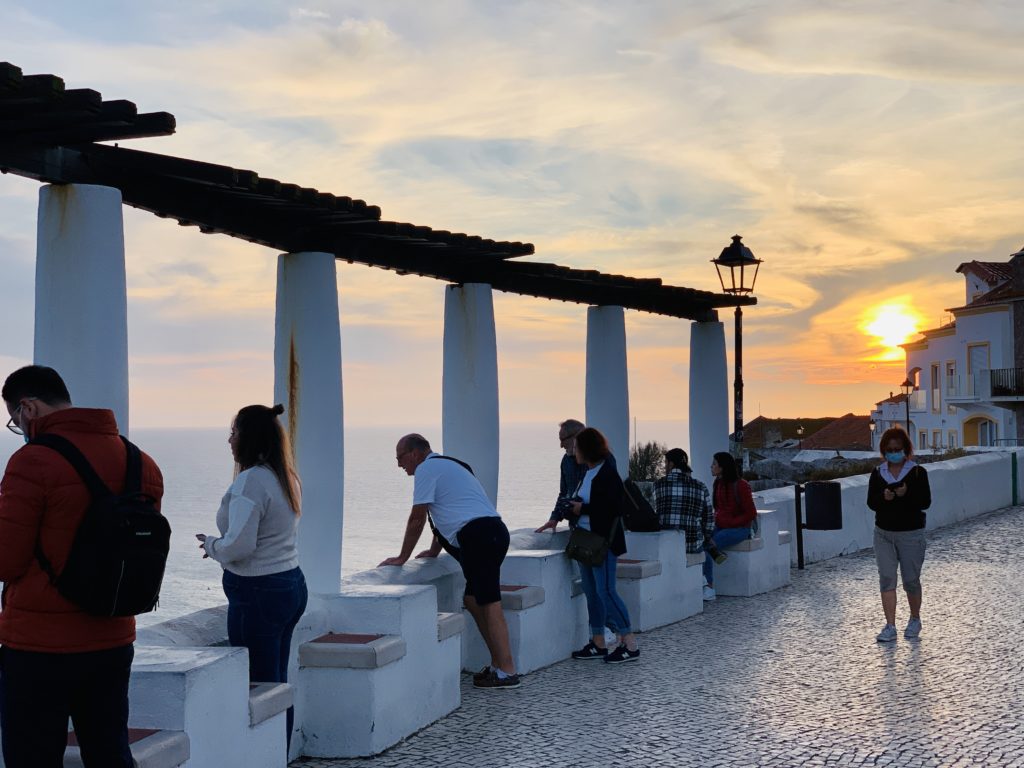 However, perhaps the attraction that draws visitors in the most is the Miradouro da Pederneira viewpoint, which offers glorious views over Nazare's beaches, orange-capped houses, and monuments.
10. Ermida da Memoria (Chapel of Our Lady or Memory Hermitage)
Closely located to the previously mentioned Sanctuary of Our Lady of Nazare (Nossa Senhora), this tiny chapel is worth visiting because of the highly intricate detailing in the design of this blue and gold structure.
With a ceiling and walls that are almost completely covered with glazed, porcelain tiles, the picturesque chapel slightly resembles the blue-domed houses you would find in Santorini. Though it is fit for a postcard, the Memory Hermitage is equally as mysterious as it is visually stunning, as it contains a lower floor with an entrance to an alluring cave. According to an old legend involving Mary, St Joseph, and St Luke, anyone who dared enter the cave would never come back – so nowadays, the entrance to the cave is sealed.
11. Sitiado Restaurant
Nazare is world-renowned for its tasty seafood, so it's only fitting that visitors should try out the top-grade cuisine on offer here. Serving classic tapas with a zesty, creative Portuguese twist, the popular Sitiado Restaurant is known for creating salivating dishes such as black pudding with caramelized onions, braised smoked ham with fried eggs, and beef with coriander.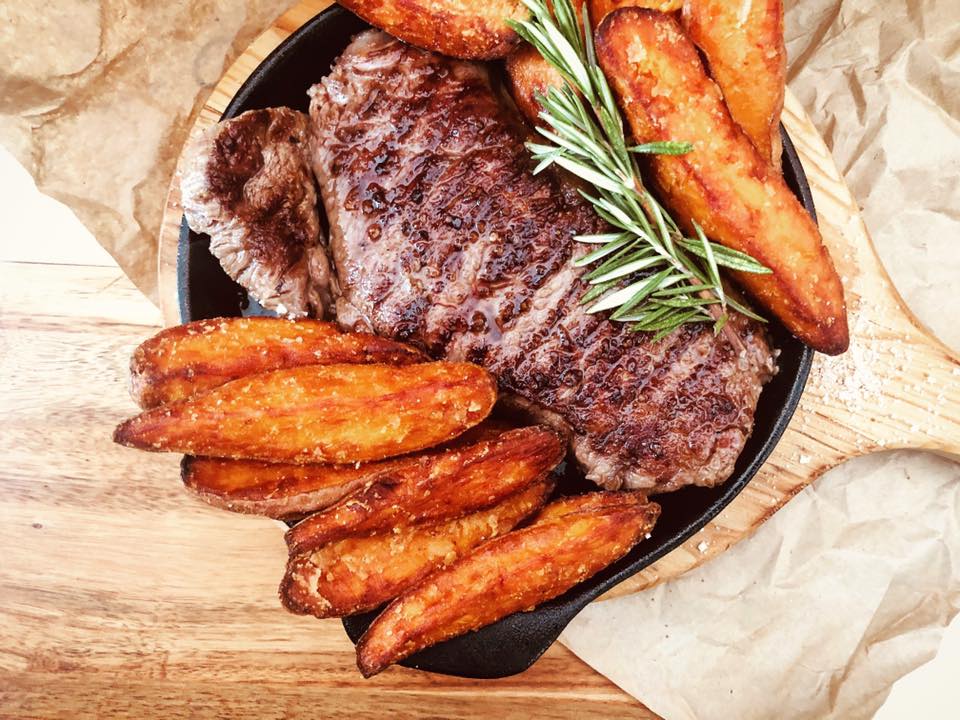 With scintillating fusion dishes and a warm, cozy atmosphere to boot, it's no wonder that diners often wait upwards of half an hour for a table here. If you're wondering where to eat in Nazare, the Sitiadio Restaurant is a winner.
12. Taberna D'AdÉlia Restaurant
Looking for a place to eat in Nazare? The Taberna D'Adélia Restaurant is located right next to Nazare's famous beaches and has been delighting customers for quite some time.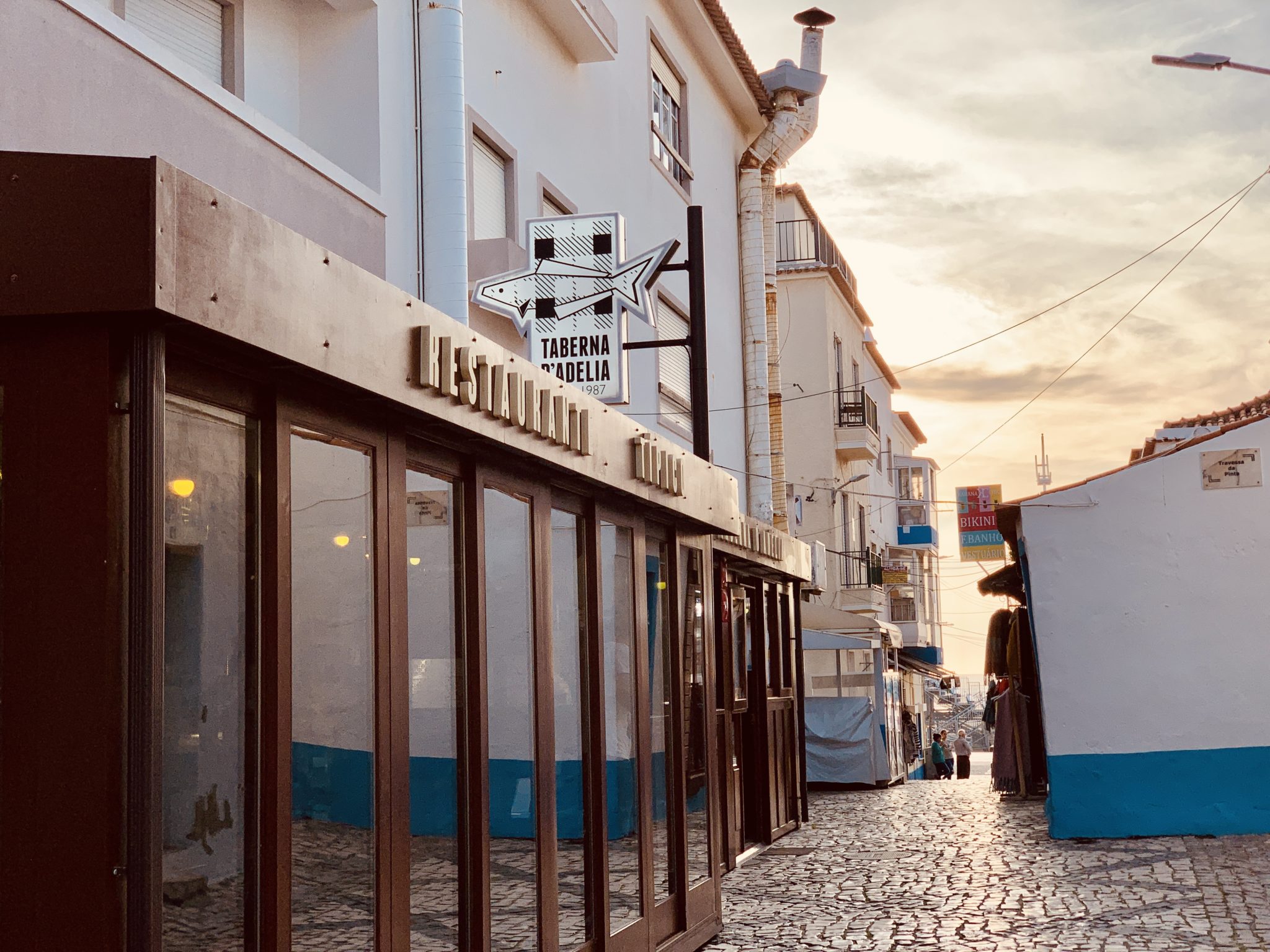 Garnering rave reviews for its high-quality seafood and maritime-themed décor, guests will love seeing the delicacies on Taberna D'Adélia's menu, which include crab, lobster, shrimp, clams and so much more.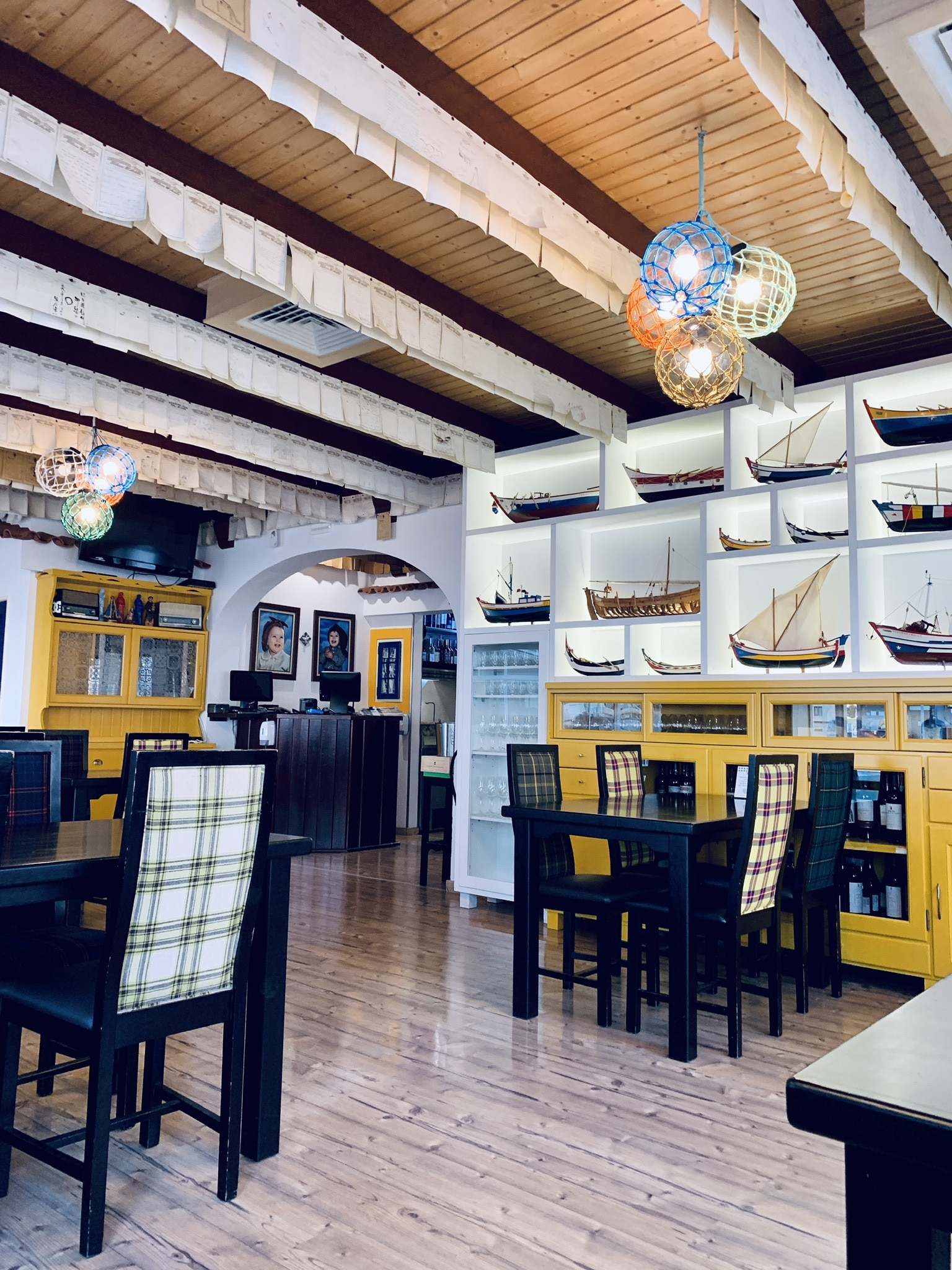 Coupled with great service, this could be a restaurant that'll have you coming back in no time. You can check out there menu on their website.
13. Norpark – Aquatic Amusement Nazare
If you've seen the big waves, toured Nazare's historical monuments, and filled your stomach up with amazing seafood, spending a day at the Norpark Aquatic Amusement park is a fun and enjoyable way to spend time with friends and family. Boasting numerous water slides, a semi-Olympic swimming pool, a giant jacuzzi, pool aerobic facilities, and a children's pool, the Norpark is a nice way to get into the water, away from Nazare's giant waves.
You can also throw in some exercise when you visit the amusement park, as they hold aerobics and dance classes too – which guarantees it to be an entertaining time for everyone. Although different from other Nazare attractions, the Norpark Aquatic Amusement park is still one of the best things to do in Nazaré if you are going with children.