Nazaré Webcam – Praia do Norte – Nazaré Live Cams
Webcam Nazaré from surfline.com installed at Praia do Norte.
Take a look at the live stream of Nazaré Praia do Norte for the most practical way to check whether it is worth going to Nazaré or not. The Nazaré Webcam is a good opportunity to check the live conditions on Praia do Norte.
webcam Nazaré
Nazaré is one of the most popular destinations for surfers around the world. With its massive waves, incredible natural beauty, and great local culture, Nazaré is a must-visit for any water sports enthusiast. And thanks to the Nazaré webcam, it's easier than ever to get a glimpse of this remarkable seaside town and all that it has to offer.
Whether you want to watch pro surfers ride some record-breaking waves or just marvel at the breathtaking scenery, the Nazaré webcam is there 24/7 to capture every moment. So if you're looking for some inspiration on your next surfing trip or just want a front-row seat to one of Mother Nature's greatest shows, be sure to check out the Nazaré webcam today!
Not Sure If you should go?
Check out the current Forecast for Nazaré to check the current wave heights and upcoming conditions. If there are more than 10 meters (30 feet) waves, the surfers in Nazaré are likely to go out for surfing. Watching the waves on the webcam or live in person is a huge difference. You can barely estimate the height of the waves in Nazaré with your eyes.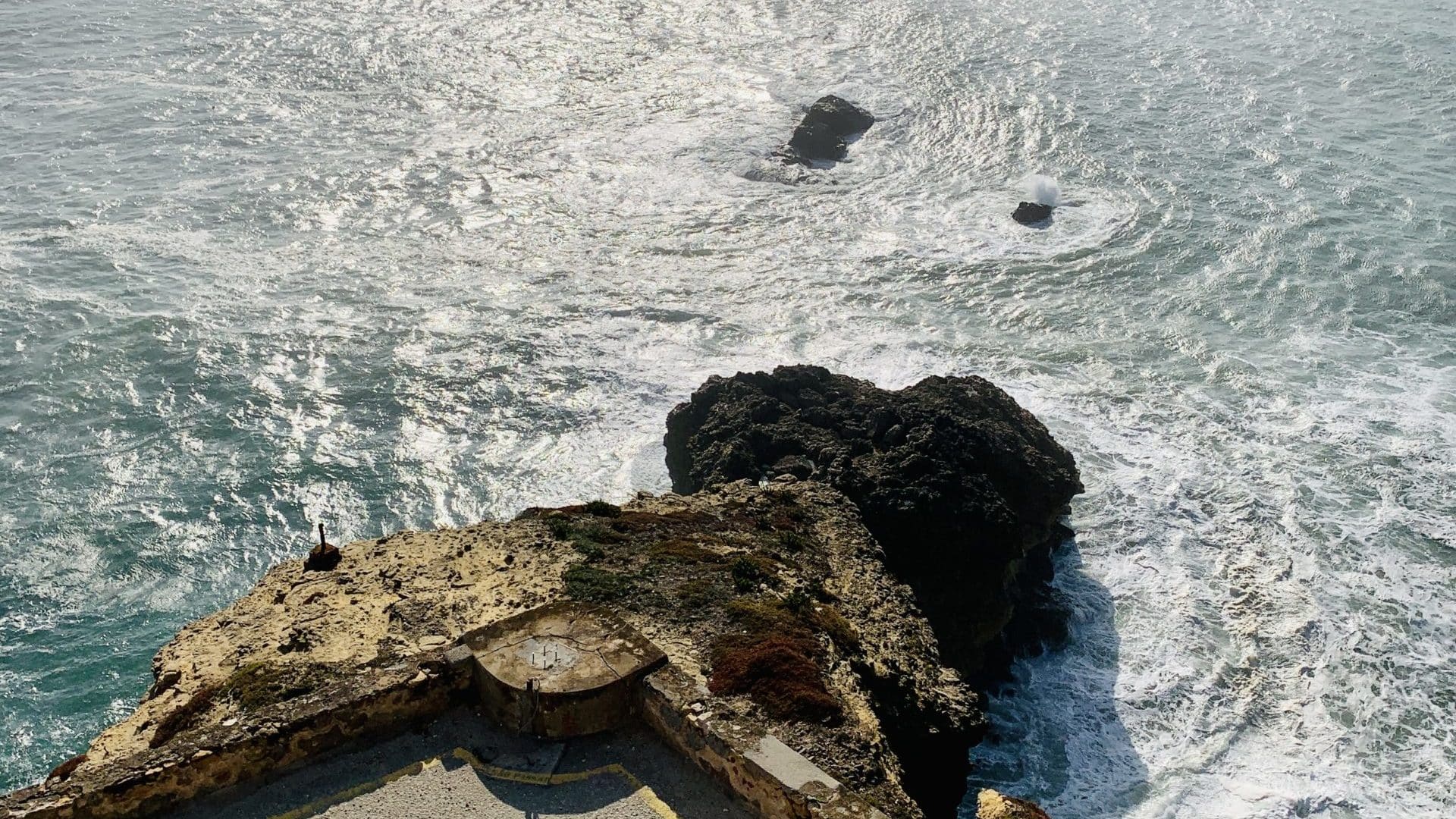 As soon as surfer and jetski are in the water, you realize how big these monster waves really are. But even if they are not yet surfing while watching the webcam, Nazaré is a great place to visit. The fishing town Nazaré has a great history and offers a lot of culture. You can also check out things to do in Nazaré, even if there aren't any big waves.